---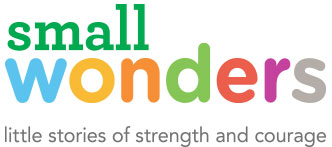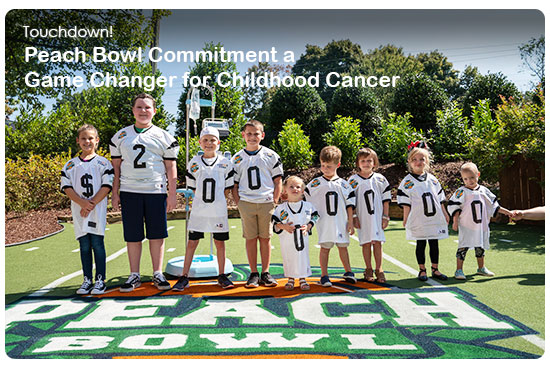 College football's most charitable bowl organization, Peach Bowl, Inc. is stepping up with a historic $20 million donation to the Aflac Cancer and Blood Disorders Center of Children's Healthcare of Atlanta to help level the playing field for kids with cancer.
---
Donor Difference

Power of the Airwaves

Over the summer, 95.5 WSB radio personalities once again took to the airwaves to share stories of courage and inspiration during the annual WSB Care-a-Thon benefiting the Aflac Cancer and Blood Disorders Center. Listeners across the nation generously responded, donating more than $1.7 million in just 37 hours to advance clinical care and research for childhood cancer. Now in its 19th year, the WSB Care-a-Thon has raised more than $24 million cumulatively, with sights set even higher in 2020 for its 20th anniversary.
---
Calling All Capes
Pow! Bam! Zoom! Cape Day returns to Children's on Friday, Oct. 4. Show your support for our superhero patients and celebrate superheroes in your own life by answering the call. Cape Day is an annual community-wide tradition that encourages schools, organizations and businesses to purchase or make capes, wear them in honor of kids battling illness and injury at Children's, and share the superhero spirit on social media by tagging #CapeDayATL.
---
Interested in learning about more ways to support Children's while out in the community? Visit our Support While You Shop page.
---

Sept. 28
Swim Across America
Make waves to cure cancer at the seventh annual Swim Across America Atlanta Open Swim at Lake Lanier benefiting the Aflac Cancer and Blood Disorders Center. Join the Children's team and more than 1,000 swimmers and supporters of all ages, including notable Olympians, to help raise funds for childhood cancer research.
Nov. 1
The Big Deal
Purchase your sponsorship stat for The Big Deal presented by Pediatric Emergency Medicine Associates (PEMA) and hosted by the 1998 Society. This annual cocktail party with a purpose celebrates the collective impact of physicians at Children's and honors the best and brightest in pediatric medicine.
Nov. 15
Wilson Lewis Shoot for All Better
Sporting clay enthusiasts are invited to pull for the kids at picturesque Foxhall Sporting Club this fall at the eighth annual tournament benefiting the Aflac Cancer and Blood Disorders Center and presented by CPA firm Wilson Lewis.
Nov. 15
Season of Hope
Kick off the holidays at the second annual Season of Hope, a festive and fun gala at The Foundry at Puritan Mill that raises critical funds for Marcus Autism Center—one of the largest centers in the country that diagnoses, treats and supports kids with autism.
Dec. 7
Children's Christmas Parade
A family tradition not to be missed, the 39th annual Children's Christmas Parade presented by Arrow Exterminators brings holiday joy to thousands of spectators and spreads good cheer throughout the Southeast on WSB-TV Channel 2. This year, two special ticketed breakfast opportunities are available.
Jan. 25, 2020
Hope & Will Ball
Now in its 17th year, the Hope & Will Ball, Children's signature black-tie event at The St. Regis, raises more than $1 million annually to support the courageous patients at Children's who embody the spirit of our mascots, Hope and Will.
Check out the full calendar of community events that benefit the kids at Children's